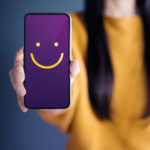 Precision Shopping: How Bar Code Labels Guarantee Customers Get the Perfect Pick
August 28, 2023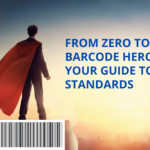 From Zero to Barcode Hero: Your Guide to GS1 Standards
October 29, 2023
In business, like in life, change is the only constant. And with changes in your business, whether it's expanding your product range or shipping internationally, you might also have to make a few adjustments to your labeling. With that said, here are 9 instances that would require resizing the barcode labels on your products.
Increasing Product Range
The decision to expand your product range can lead to either creating new labels, changing the size of your current ones, or some combination of both. Smaller products like lip balms, candies, or small toys may require smaller labels. In contrast, oversized items like furniture, electronics, or appliances would require larger labeling to accommodate for additional product details.
Regardless of the products you sell, the decision to expand the product range requires careful consideration of the labeling requirements for each new item. Your business should make sure that your new labels are clear, accurate, and compliant with relevant regulations and guidelines.
Changes in your Packaging
Changes to packaging dimensions will most likely lead to changes in the size of your labels. For example, if the package dimensions increase or decrease in size, the accompanying tags must be adjusted to fit the new packaging dimensions. Likewise, a switch in packaging shape, for example, from rectangular to cylindrical, may also require a new type of label.
Changes in Industry Regulations
Industry regulations often dictate specific barcode label sizes. Any changes in these regulations may require you to adjust your label sizes to remain compliant. For this reason, you should always stay on top of the latest changes within your given industry.
Improving Barcode Scanability
If you're experiencing difficulties with barcode scanning, it may be time to consider resizing your labels. Larger labels can improve scanability, reducing errors in product identification and inventory tracking. But, before making a change, make sure you understand how the new label size will impact scanning performance.
Adapting to New Printing Technology
Adopting new printing technology can also trigger a change in barcode label sizes. Depending on whether you're upgrading or downgrading, any changes in your printing technology may require you to adjust the size of your labels. Before resizing your current labels, make sure you understand the specifications of your new printing technology and adjust your label sizes accordingly.
Improving your Product's Visibility on the Shelf
Whether it's a creative decision to improve your labels' design or just to change the size of your current ones, a facelift to your labels can improve their visibility on store shelves and attract more attention. However, you'll want to carefully balance the need for greater visibility while still making efficient use of packaging space.
Reducing Production Costs
Are you spending much of your budget on creating and printing new labels?
If so, it might be time to look at their current size. Smaller labels can reduce production costs, while larger labels may increase costs. However, don't change the size for the sole purpose of saving money. Be certain that it's a wise decision that won't compromise your business in other ways.
International Shipping Requirements
International shipping often has specific requirements for labeling. If your business decides to expand its reach and ship to another part of the world, you'll want to understand the specific labeling requirements for the country of destination. It's more than likely that you'll need to make some changes to the label's information and the size to meet the country's specific requirements. Before creating new labels, take some time to inform yourself about the shipping regulations of your target markets and adjust your label sizes accordingly.
Improving your Brand Image
Your barcode labels are an extension of your brand. Resizing them can allow you to include more branding elements. For example, you may want to include your company's signature color palette, thematic icons, or QR codes.
You can also use your creativity to add your brand's slogan, a catchy tagline, or add additional product features like 'Fair Trade' or 'Certified Organic.' These subtle but impactful cues can give your products a much-needed edge against your competition.
Choosing the Right Barcode Labels for Your Needs
We've covered nine instances where your business might have to make changes to the size of your products' barcode labels. Some of these reasons can be due to strategic business decisions on your behalf, or they may be due to external factors out of your control, like changes in government regulations.
No matter the reason, you want to make sure that any changes to your labels are done with precision and needle-point accuracy. This includes resizing your labels with the optimal print quality so that you can feel confident that your products make a smooth transition from the product line all the way through to the checkout register.
Choose AccuGraphiX for Barcode Label Resizing
Do you need to resize your GS-1 labels? Choose AccuGraphiX for top-tier GS1 Barcode resizing services, offering you high-resolution EPS files that for flawless print quality. Our job is to make your job easier!
Questions?
Call us at 714-632-9000 or chat with us anytime.