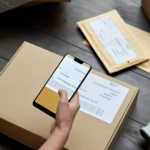 Shifting Dimensions: 9 Reasons that Require Your Business to Resize it's Barcode Labels
September 30, 2023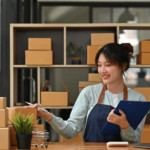 Barcode Inventory System: A Cost-Effective Solution for Small Businesses
November 30, 2023
Getting your product ready for retail involves several steps, one of which is obtaining a unique product code or UPC. This is where GS1, a global standard-setting body, comes in. We're here to help beginners navigate the barcode application process and explain the importance of GS1 barcodes and standards.
GS1 Barcodes: Their Significance and Functionality
To get started, the first thing you need is a GS1 Company Prefix, which is a unique identifier granted by a GS1 Member Organization. Over 1.3 million companies worldwide use this prefix to create unique identification keys for various items, properties, and entities in the supply chain.
Steps to GS1 Barcode Generation
Step 1: Get a GS1 Company Prefix
The journey begins with getting a GS1 Company Prefix. Global trade requires unique identification keys for items, units, and locations.
Step 2: Assign Numbers
With a GS1 Company Prefix in hand, you can now assign identification numbers to your products, assets, or locations. Your local GS1 Member Organization can guide you on the number of identifiers you can set based on your prefix length.
Step 3: Choose a Barcode Printing Process
The next step is to decide on a barcode printing process. This depends on whether the information within the barcode is static (unchanging) or dynamic (variable).
Step 4: Decide on a 'Primary' Scanning Environment
The specifications for barcode type, size, placement, and quality depend on where it will be scanned. For instance, a barcode on a small item may require a higher quality and more precise placement than a barcode on a larger object.
Step 5: Select the Right Barcode
GS1 provides several barcode options to choose from, depending on your needs. Depending on your specific needs, you can choose from various types of barcodes, such as EAN/UPC, DataMatrix, GS1-128, and more. Each type of barcode has its own unique features and benefits.
Step 6: Pick a Barcode Size
The symbol specified, the intended usage, and the printing method all determine the size of your barcode. When designing, remember to think about the size of your characters and make sure that they match what your printer can handle.
Step 7: Format the Barcode Text
The text beneath a barcode, known as Human Readable Interpretation (HRI), serves as a backup in case the barcode is damaged or of poor quality. The HRI should be clearly legible, placed below the barcode, and grouped together whenever possible.
Step 8: Choose a Barcode Color
The ideal color combination for a barcode is black bars on a white background. However, GS1 recommends dark colors for the bars and light colors for the spaces.
Step 9: Decide on the Barcode Placement
The placement of the barcode on the product package should ensure that it's not obscured or damaged. Consultation with a GS-1 barcode partner such as AccuGraphiX can help determine the optimal placement and orientation for the barcode.
Step 10: Develop a Barcode Quality Plan
The quality of GS1 barcodes is determined using ISO/IEC methods after printing. The required minimum grade for each barcode varies based on the symbol used, its location, and the identification number it carries.
Estimating the Number of Barcodes Needed
Before you get started with the application process, estimate the number of barcodes you'll need. Each product variation requires a unique barcode. For instance, if you manufacture a chair in three sizes, three colors, and three materials, you'll need 27 barcodes (3 sizes x 3 colors x 3 materials).
GS1 US GTIN for Small Businesses
For small businesses with a few products, a GS1 US GTIN might be the most cost-effective option. A GTIN stands for global trade item number. This barcode uniquely identifies a single retail product, both online and in retail stores worldwide. Moreover, these barcodes identify your company as the product's brand owner, which is an important piece of information that retailers look for. In sum, we recommend that small businesses incorporate GS-1-approved barcodes.
Scaling Up with a GS1 Company Prefix
For businesses with growing product lines, a GS1 Company Prefix allows you to get multiple barcodes simultaneously. It also lets you identify locations and mix cases, create coupons, and create higher levels of packaging like a case or pallet. For more, read on the benefits of GS1.
Understanding the GS1 barcode guide and its application process is part of "doing business" for any business looking to sell its products in retail, regardless of whether it is online or at a physical location. Following these steps will help get you the barcode you need so your products can be on store shelves in no time.
Get Help from a Trusted GS-1 Partner with AccuGraphiX: The Barcode People
Ready to take the next step in your barcode journey? Trust AccuGraphiX: the barcode people to ensure your product labels are flawless and retail-ready. Contact us now, and let's get started!